US President Joe Biden makes a surprise visit to Ukraine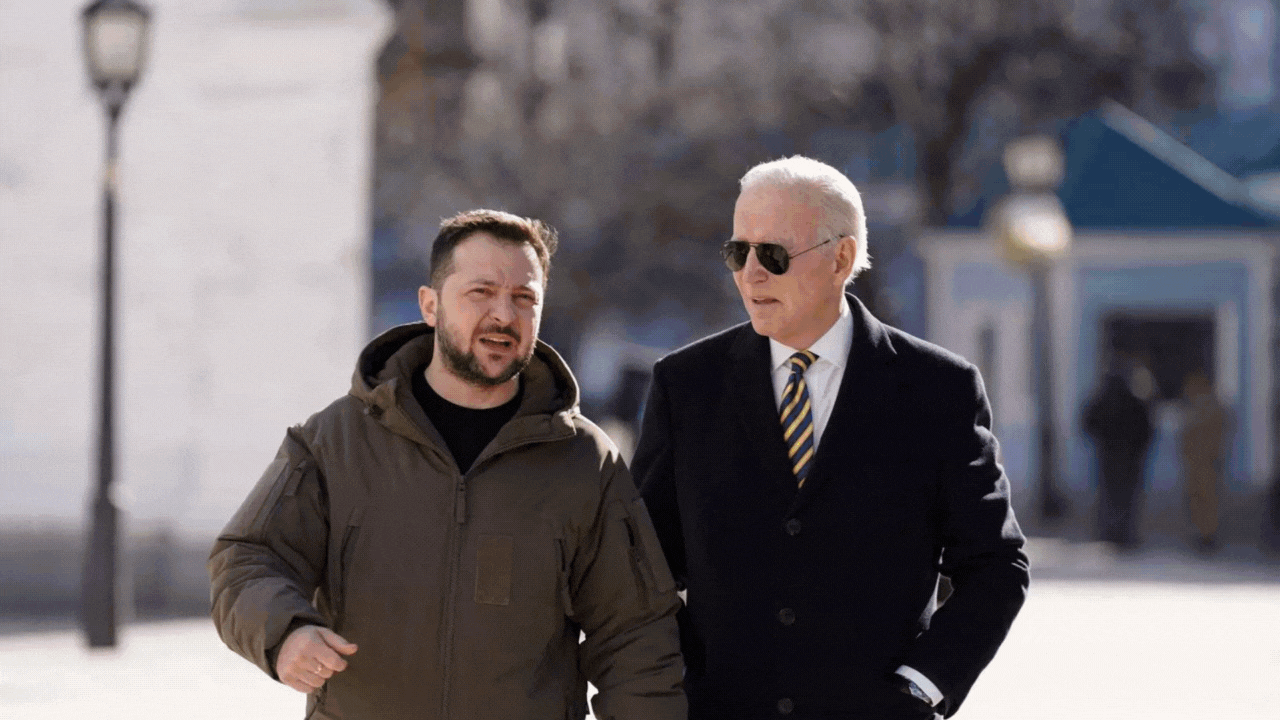 KYIV: US President Joe Biden on Monday made a surprise visit to Ukraine's capital Kyiv. This is US President's first visit to Ukraine since the invasion by Russia on February 24 last year.
TV footage showed US President Biden walking along with Ukrainian President Volodymyr Zelenskyy in capital Kyiv.
Follow live updates: Russia-Ukraine war
An air raid sirens blared across the Ukrainian capital as Biden visited Kyiv but there were no reports of Russian missile or air strikes.
"Ukraine will get new military aid package worth $500 million," the US President announced in Kyiv. Ukraine President Volodymyr Zelenskyy said he and Biden discussed long-range weapons during the US President's surprised visit to Kyiv.
The Russia-Ukraine war which began on February 24 last year has cost hundreds of thousands of lives, driven millions from their homes and reduced cities to rubble across swathes of southern and eastern Ukraine.
US President Joe Biden makes surprise visit to Ukraine for first time since full-scale war began
There has been little change on the vast frontline in recent months as both sides prepare for offensives expected in the spring, Russia boosted by thousands of conscripts and Ukraine fortified with Western battle tanks.
(With inputs from agencies)Article Source