Turkey clears away rubble from earthquake, rescue efforts wind down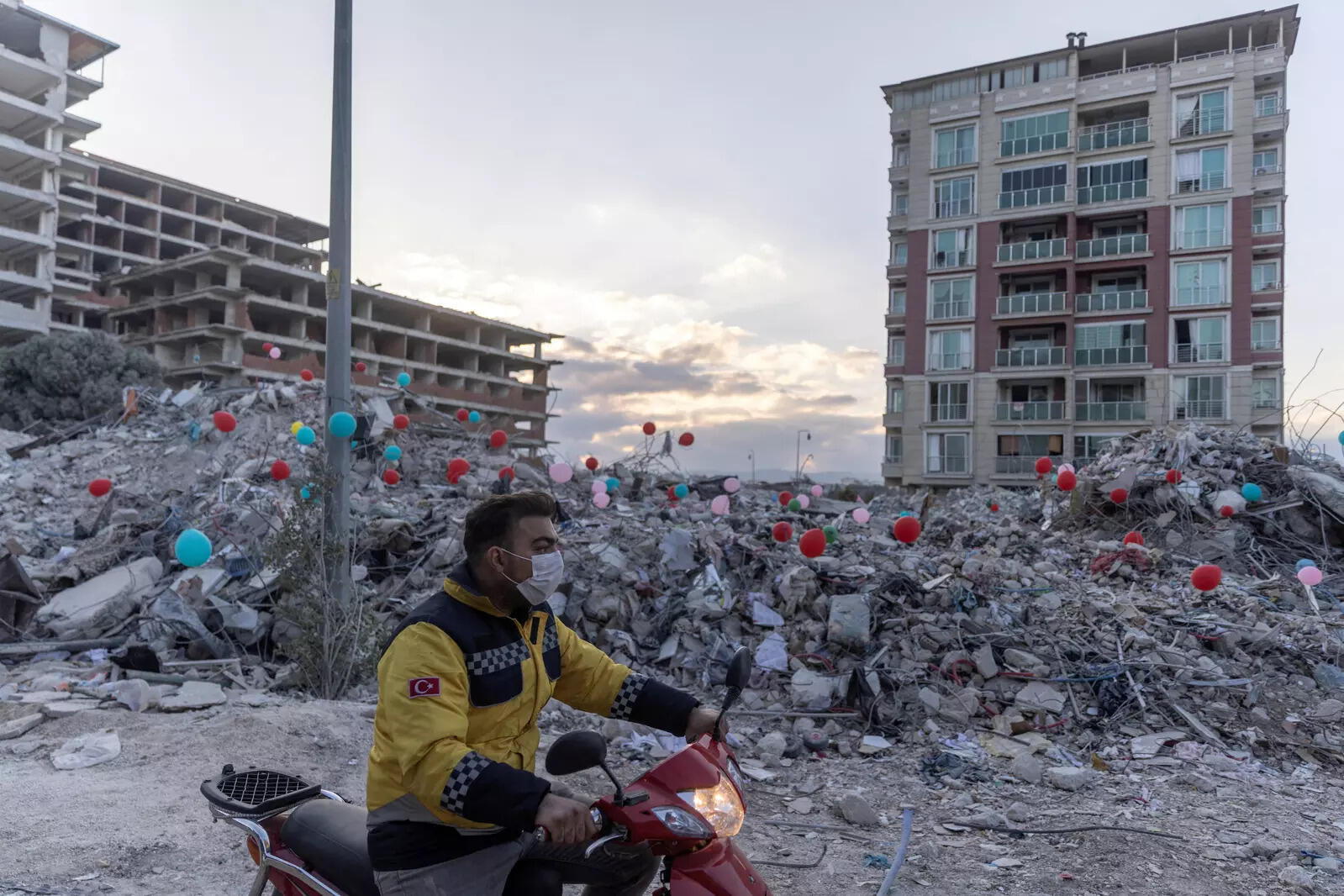 ANTAKYA, Turkey: Turkey stepped up work to clear away rubble from collapsed buildings on Monday, as rescue work wound down two weeks after major earthquakes killed more than 46,000 people in southern Turkey and northwest Syria.
Turkey's Disaster and Emergency Management Authority (AFAD) said that nearly 13,000 excavators, cranes, trucks and other industrial vehicles had been sent to the quake zone.
The death toll in Turkey had risen to 41,020, the AFAD said, and it was expected to climb, with some 385,000 apartments in the country known to have been destroyed or seriously damaged and many people still missing.
Among the survivors of the Feb. 6 earthquakes in Turkey and Syria are about 356,000 pregnant women who urgently need access to reproductive health services, the U.N. sexual and reproductive health agency (UNFPA) said at the weekend.
The women include 226,000 in Turkey and 130,000 in Syria, about 38,800 of whom will deliver in the next month.
FREEZING TEMPERATURES

It said many of the women are sheltering in camps or are living exposed to freezing temperatures, and struggling to get food or clean water, putting their health at risk.
Medical charity Medecins Sans Frontieres (MSF) said a convoy of 14 of its trucks had entered northwestern Syria on Sunday to assist in earthquake rescue operations, as concerns grow over lack of access to the war-ravaged area.
The World Food Programme (WFP) has been pressuring authorities in that region of Syria to stop blocking access as it seeks to help hundreds of thousands of people in the wake of the earthquakes.
In Syria, already shattered by more than a decade of civil war, the bulk of fatalities have been in the northwest. The area is controlled by insurgents at war with forces loyal to President Bashar al-Assad, which has complicated efforts to get aid to people.
U.S. Secretary of State Antony Blinken on Sunday announced further aid to Turkey and said the United States would provide longer term help to Turkey Ankara as it seeks to rebuild following this month's earthquake.
Blinken arrived at Turkey's Incirlik Air Force Base on Sunday for an official visit and discussions on how Washington can further assist.
Two weeks after the disaster struck, search and rescue operations are coming to an end, but Blinken said the United States would continue to help what he said would be "a long-term effort".
"When you see the extent of the damage, the number of buildings, the number of apartments, the number of homes that have been destroyed, it is going to take a massive effort to rebuild but we are committed to supporting Turkey in that effort," he said.
Article Source