When Nora Fatehi wanted to take a fan home
Bollywood actress Nora Fatehi has indeed come a long way in the industry and has a huge fan base. She is one of the most loved stars in B'Town. Having said that, the actress recently had a cute encounter with a fan she fell in love with.
Recently, the actress attended a wedding where she was all set to perform, when a little girl ran towards the actress to hug her, however, since Nora was rushing to the stage, couldn't interact with the young girl much.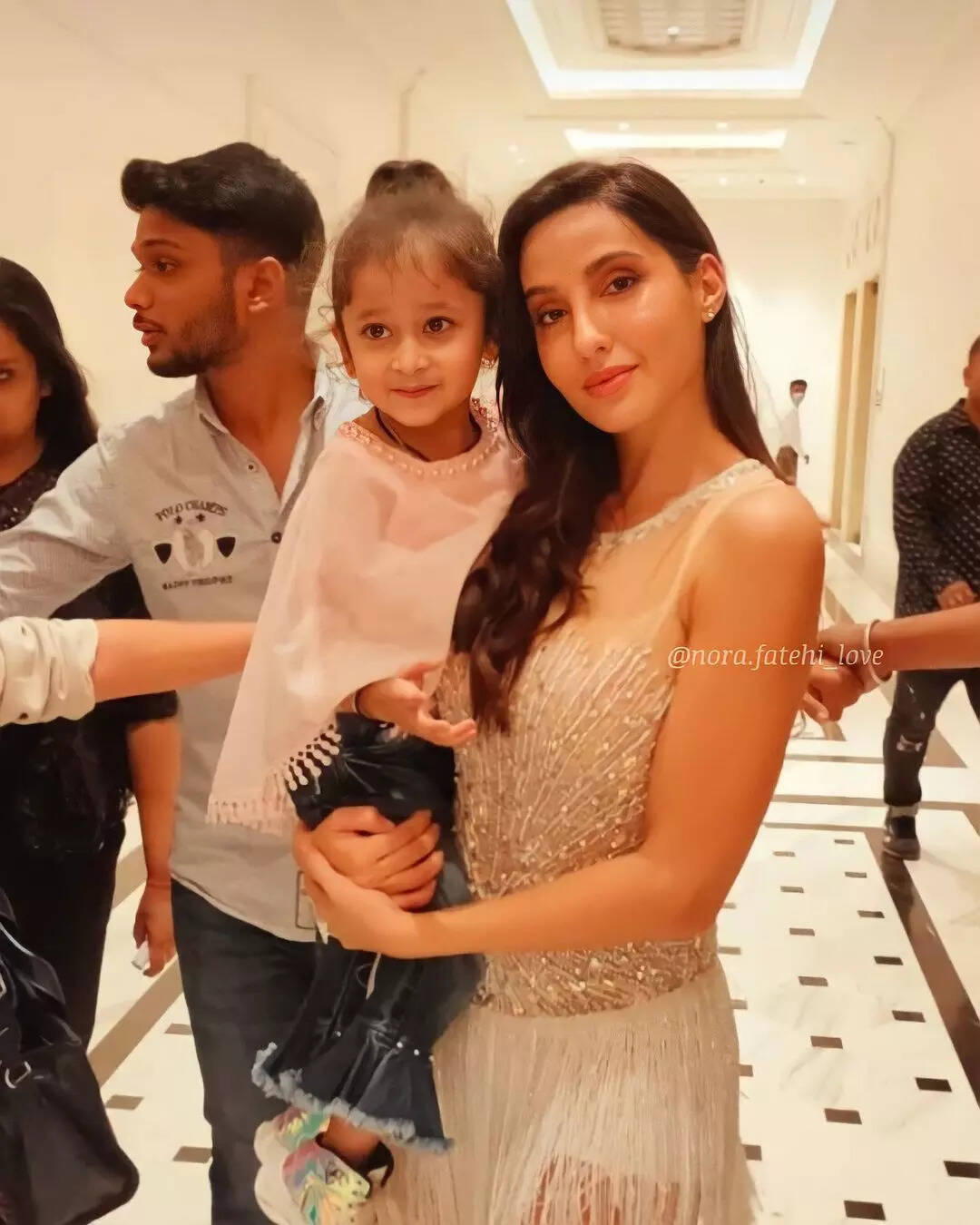 A source at the event revealed, "After Nora was done with her performance, she engaged in fan interactions, where the young girl again ran on the stage towards Nora to shower her love on the actress. From kisses to pulling cheeks, the girl couldn't contain her happiness on meeting her favorite star. Nora too seemed to have developed a close affection for the fan and didn't want to be apart from the little girl and even wanted to take her home."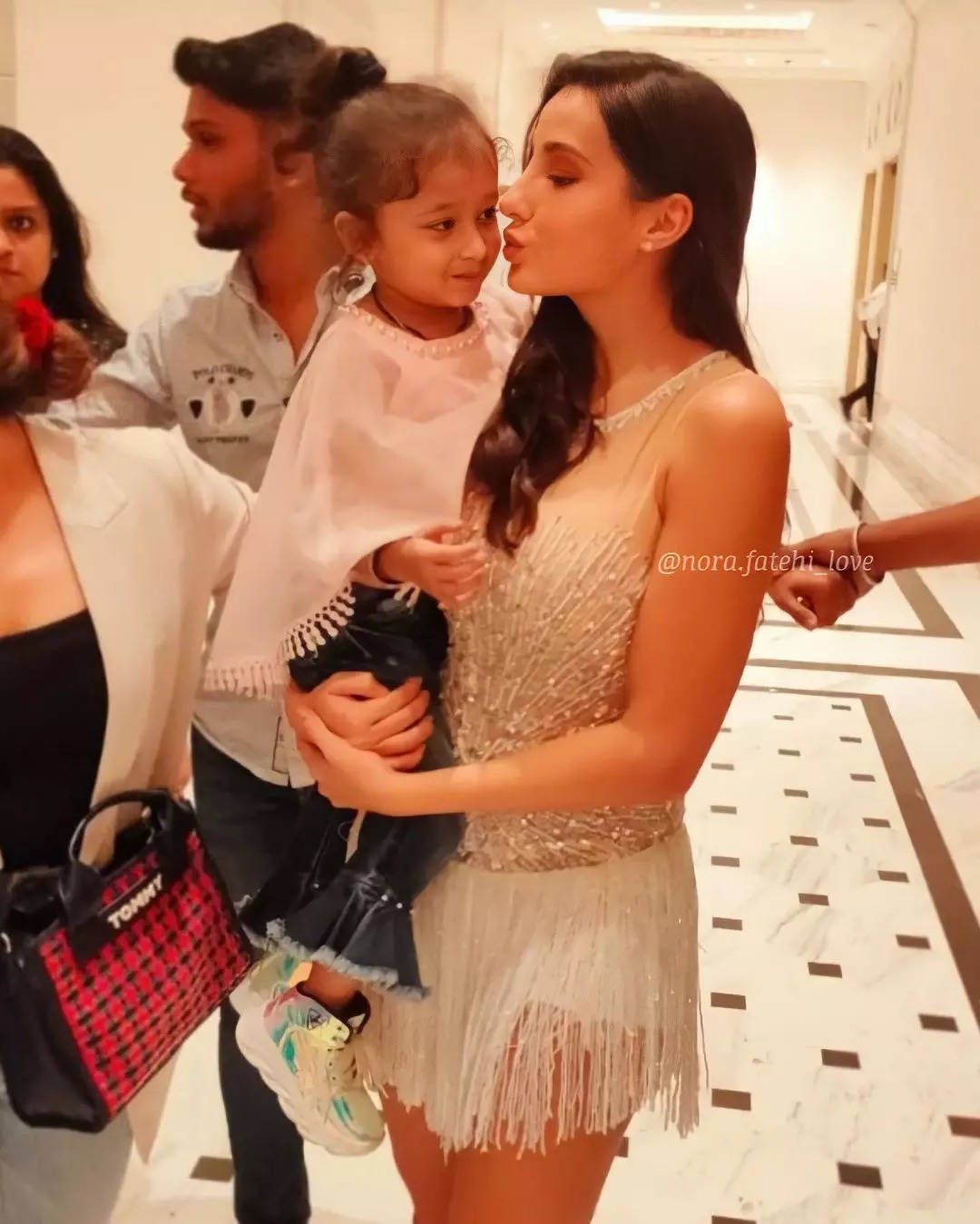 Nora Fatehi posed for pictures with the fan, as the little girl refused to go back to her parents and insisted on staying with the actress. While Nora's fandom ranges across age groups, she is particularly the favourite amongst kids. In fact, the actress even won a kids' choice award this year and continues to inspire her young fans across the globe.
Meanwhile on the work front, the actress is currently ruling the charts with her recent song 'Kusu Kusu'.

Source