Usha on ending her marriage with Saawan
Filmmaker Saawan Kumar Tak passed away 15 days ago, on August 25. The filmmaker's wife Usha Khanna, a legendary music director, did not speak much at that time.
The time was now right to catch up with her to tell her love story to the world; it's something that most people do not know. We at ETimes called her up and Usha Khanna spoke about it.
Here's the conversation that transpired:
Let's rewind your entire love story with Saawan Kumar Tak…
Okay.
When and where did you first meet Saawan Kumar Tak?

I was doing the music of a film where Saawan Kumar ji had dropped by; he was writing its songs. We developed almost an instant rapport.
And then?

He soon signed me up for his upcoming directorial (then) 'Hawas'. Along the way, our friendship blossomed into love.



Did either or both meet with any parental/family resistance?

No. In fact, our families attended our marriage.


What happened after 7 years that you both ended the marriage?

It happens. After a few years, you start disliking certain things about the person you are with. Better to part ways and live separately than constantly quarrel. I can't talk bad about someone I loved. But we couldn't get along. The understanding started waning. We decided, '
aap apni jagah, main apni jagah– but let's remain as friends'.
Today, I am missing a friend (gets tearful). Jo understanding hamari friendship mein thi, woh shaadi ke rishtey mein nahin hui.
When did you last speak to him?

Four days before he passed away, we spoke on the phone. He asked me to come over for lunch. I told him, 'Definitely. Just wait for few days, currently I am fasting as we are in the month of savan'. He asked me when will my fast end. I told him 'It will end on August 28. I shall visit you on 28th itself'.
When did you last meet Saawan Kumar Tak?

About a month before he passed away. I had gone over to his place.


Were you two in such frequent touch?

Oh, yes. Whenever we were free, we used to try and catch up. He loved playing cards. I used to join.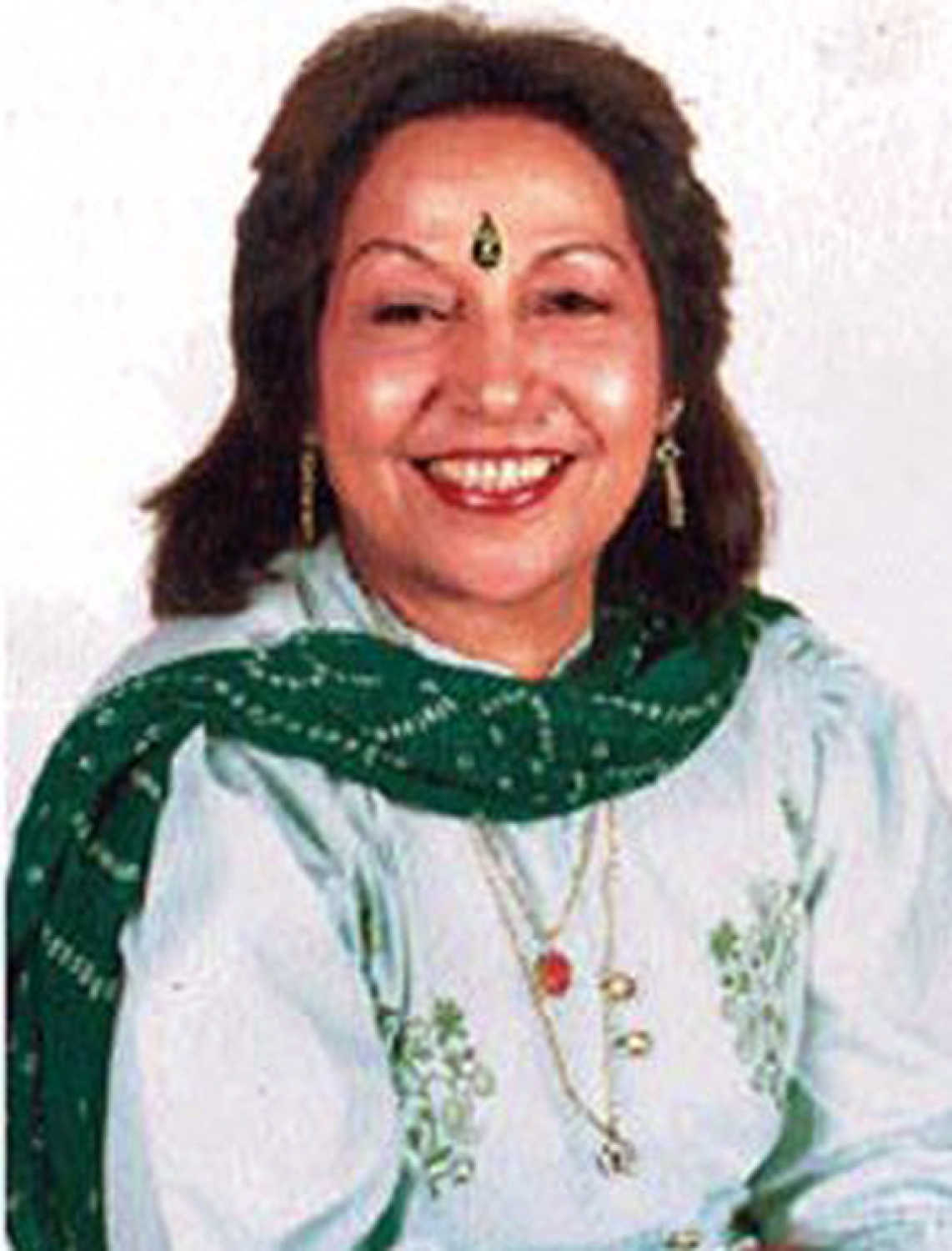 Did you go to his house when he passed away?

No, I did not (gets tearful).
May I ask why…

Ab chale gaye, toh kya jaake karungi? His son sent me the pictures from the hospital where he had been admitted. He also sent me the pictures from his last rites' ceremony.
It is commendable that you both got along so well despite ending your marriage…

Everyone from the industry wondered whether we had actually separated, when they saw our constant gelling. Rajesh Khanna used to ask if we were fooling the world that we had separated. We didn't even differ on the choice of the singer. Whichever name suggested for a song, Saawan ji would go with that. And, I would just follow him on whatever variation or specifications he wanted in my voice for his movies.



Was it that Saawan Kumar Tak was too friendly with many girls?
Kya unke kuch rishtey huye the?

Yes
, huye the. I said that we should stay separately and I wouldn't disturb him (in his personal life) thereafter.



But that hurt you…

Dekhiye, dukh toh hota tha (Sadness is obvious in such matters); after all, we were man and wife.
And then?

Bas, maine kaha, aap apni jagah rahiye aur main apni jagah rehti hoon (let's stay under different roofs). I didn't want to pile on him and keep fighting.



Was that one of the reasons why you ended your marriage with him? His lifestyle, I mean…

You mean, he having his share of girlfriends (after marriage)? Well, they came to him on their own; what could he do?
Let me ask you again: Was that one of the reasons why you ended your marriage with him?

Yes, relationships are like glass. A crack had formed. But I didn't let it rule over me and get the better of me.
That's good, else it might have affected your health…

Right.

But when you tried explaining to him his errant ways, did he refuse to listen to you?

Frankly speaking, I didn't try explaining him. If girls called him, I in fact always handed him the phone if I had picked up. Like, '
Radhika ka phone aaya hai, aap baat kar lijiye'.

Source