Soundarya on receiving praise from Salman
Soundarya Sharma is on cloud nine after her debut music video with Sajid-Wajid has received positive reviews from all quarters. ETimes got in touch with her for an exclusive interview where she opened up about coming on board for the music video, receiving praise from Salman Khan, and being a part of a video that was dedicated to the late Wajid Khan. Excerpts…
'Mast Barsaat' has been receiving some positive reviews. How does it feel?
It feels good that people loved the song and are appreciating my performance. It especially came as a surprise to me that Salman sir mentioned my name when he appreciated the song. It meant a lot to me. 'Mast Barsaat' is not a regular song. There has been no use of electric instruments; only a harmonium has been used to create the music and its melody overwhelms!

How did the song happen?
I was shooting for one of my projects when I was called for the audition of the song. A lot of people came for the audition. Sajid sir's only brief was that he wanted a brilliant actress who not only looks like a dream but should be able to express and perform without singing or saying a word. It's a pure romantic song. He was very impressed with my profile though. In the evening, he called and asked if I could quickly come to the studio as he wanted to shoot the video with me. I was so elated and overwhelmed.

How was it coming together for your debut music video with Sajid-Wajid?
It has been a wonderful experience. I have worked very hard for it though. Since my childhood, we have been hearing and grooving on their songs. I couldn't have asked for a better debut for my music video.
Wajid Khan left for his heavenly abode last year. This song is a sort of dedication to him.
God loved him more so he called the beautiful soul to be in his garden. This song is a tribute to him on his birthday. This song and composition were close to Wajid sir, so Sajid sir wanted to dedicate this to him on his birthday.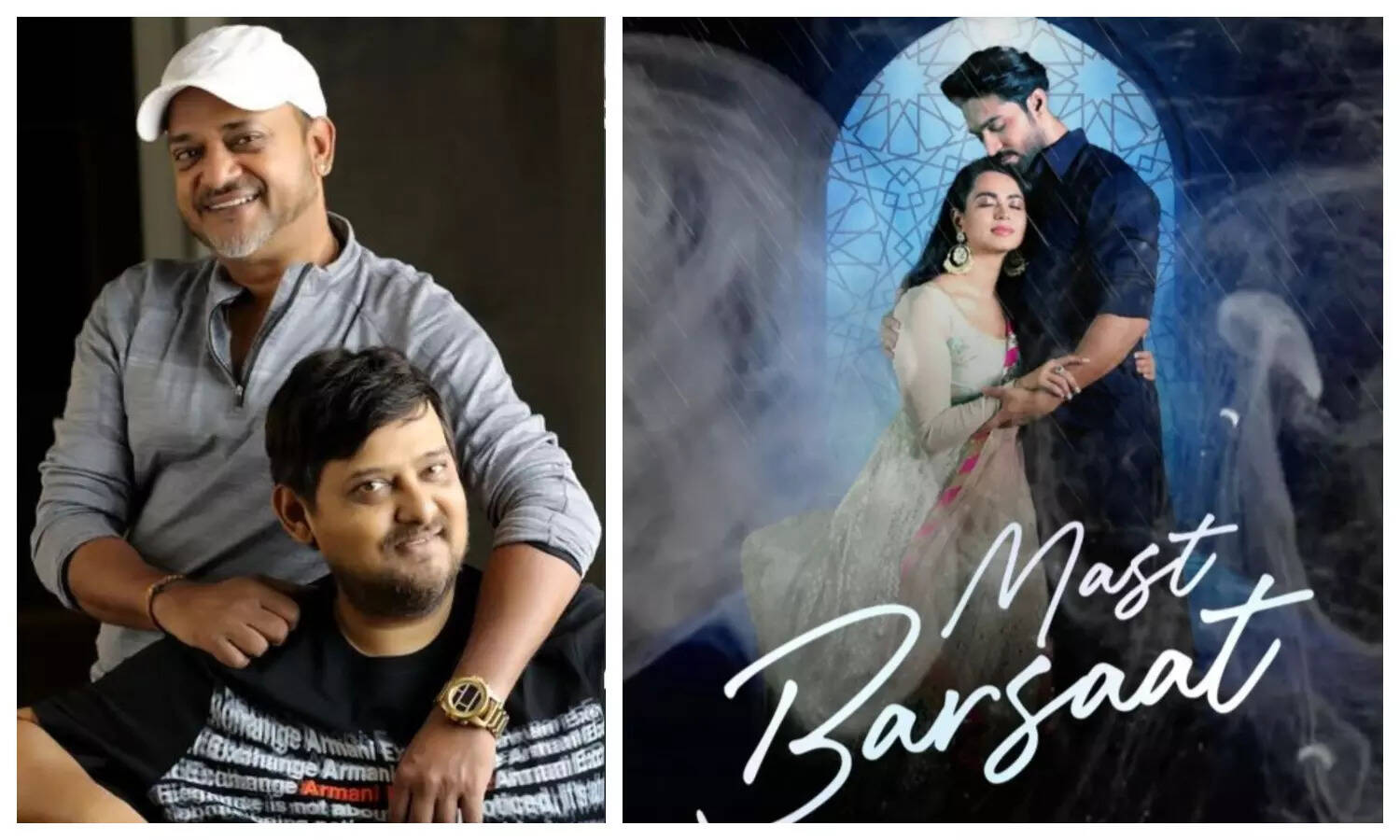 Apart from this, what is your favourite composition by the composer duo?
There are many songs by Sajid-Wajid that I absolutely love. If I had to name a few, it would be 'Mast Mast Do Nain', 'Hello Brother', 'Pyar Kiya Toh Darna Kya', 'Rowdy Rathore'.
How was it collaborating with Salman Yusuff Khan?
It's always nice to work with talented people. Salman is professional and we both cooperated even when we were very tired. He is a sweet guy.
Can you share fun anecdotes from behind-the-scenes?
Oh, the journey was a roller coaster ride of its own. We shot nonstop for more than 23 hours. The rain sequence was shot at 2:30 in the morning after working the whole day. It was super fun!

What was the best part of being a part of this music video?
Everything about this music video is special. I'm lucky to have such a brilliant melody to my credit that too by Sajid Wajid. And Salman Khan sir appreciating me and my performance is a thing on its own, apart from the song is so beautiful! What else could I have asked for to make a debut in a music video. It's slowly growing on people. Everyone who saw it called and told me what a beautiful melody it was and that's what matters. You want to be remembered for your performances and songs. I didn't choose to be a part of 'Mast Barsaat', it chose me.

Most music videos are known for objectifying women. What are your thoughts on them?
Well, objectifying is just a way to grab more eyeballs, that's it. It is not a very respectful way to do music videos or to make content but we have to collectively work towards changing the mindset. It's not only on the makers but also the audience who have to work towards bringing a change and not accepting that kind of content.

What's next?
I have a good line up of 4-5 projects. God willing, I will be announcing them soon. I would need all the love and support.
Source