Ranveer: We hope you like Jayeshbhai Jordaar
After clearing out all the courtroom drama, Ranveer Singh and the cast of 'Jayeshbhai Jordaar' are all set to present their hilarious satire on May 13.
Ahead of the release, the makers hosted a special screening of the film for its cast and crew which saw Ranveer along with his co-stars – Ratna Pathak Shah, Boman Irani along with the supporting cast and crew members.
Sharing photos of himself hugging it out with his team, he penned a note that read, "What we all experienced in that room after the cast and crew screening was the stuff of magic. The warmth and fondness exchanged were testaments to the sheer heart we poured into this piece of work. We hope you like it!"
In 'Jayeshbhai Jordaar', Boman and Ratna play the role of Ranveer's parents. The actor also recalled his fan moment back in 2007 with rocker and music composer Vishal Dadlani. Sharing a click with Dadlani, he said, "Beast man! From clicking a fan selfie with him at the airport 15 years ago to having him lend me his special voice and compose for my films – it's been a beautiful journey with him! Still, the same warm, loving and gentle man I met in 2007. Just the coolest cat alive."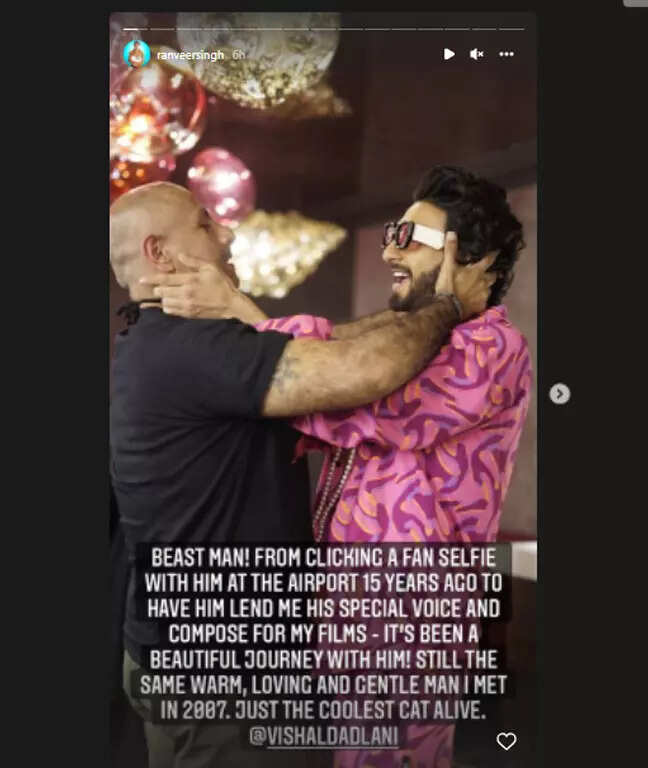 Ranveer also shared a click of himself hugging Ratna and wrote, "I cherish the bond with my on-screen mumma. One of the greatest actors I have had the privilege of collaborating with and learning from. She's proud of what we created. A special and emotional post-screening moment with the legendary thespian Ratna Pathak."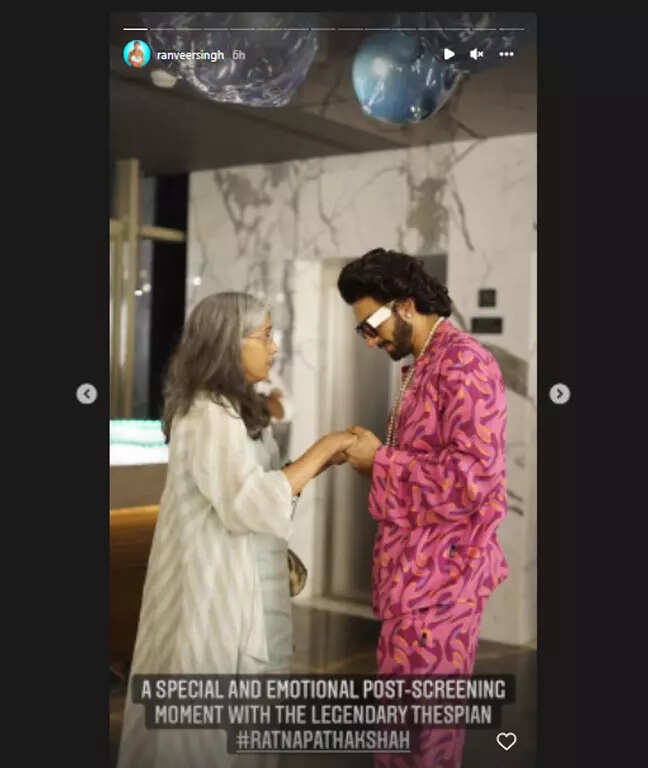 He also shared a pic with his on-screen dad Boman Irani and wrote, "The most extraordinary man. He is rare. One of a kind. I am so lucky to be sharing screen space with him. True artist and a beautiful human being."

He also shared pictures with actor Shalini and child star Jia Vaidya.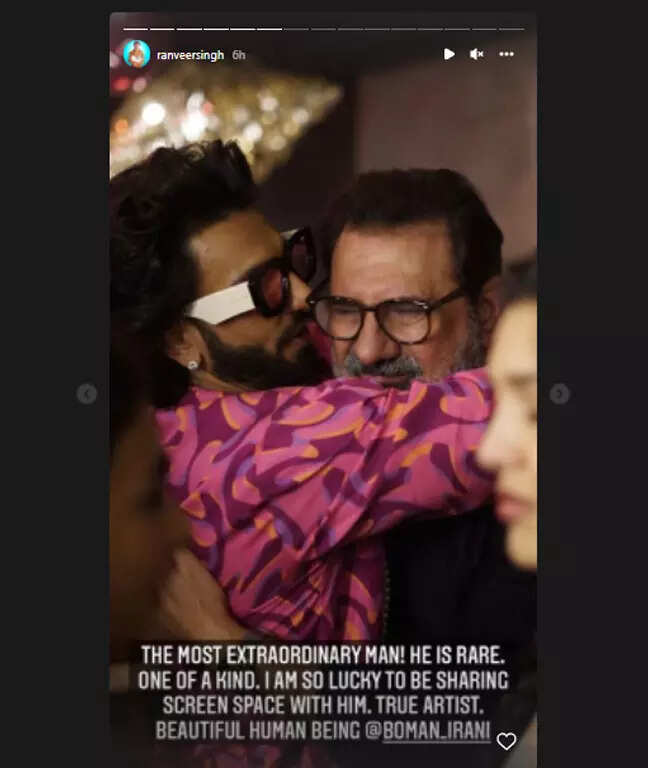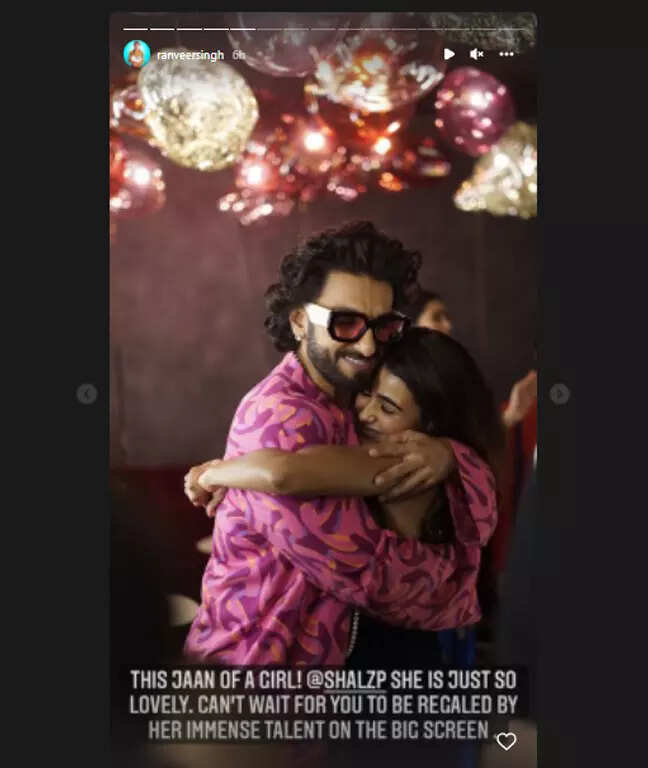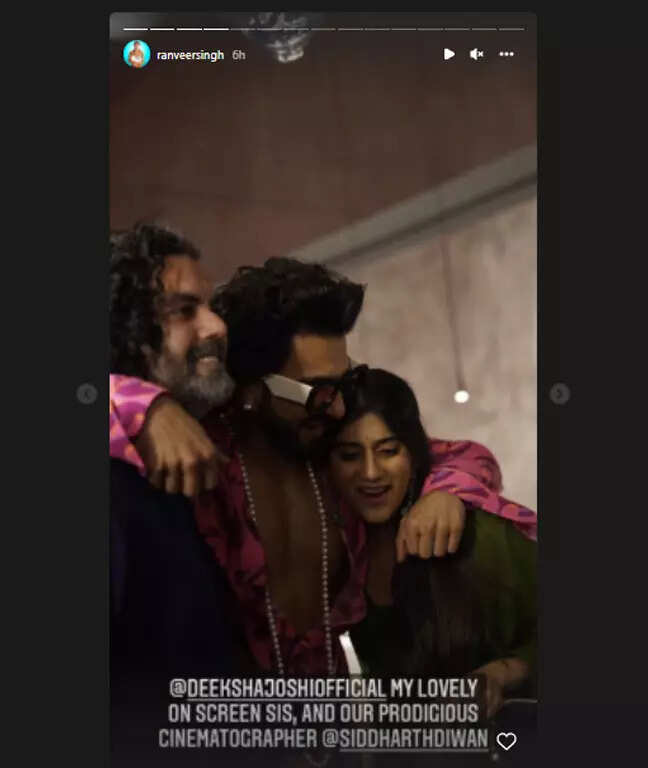 The Delhi High Court on Tuesday allowed the release of the film with new disclaimers added to it as it showed the use of ultrasound technology for gender determination in certain scenes. The bench comprising Acting Chief Justice Vipin Sanghi and Justice Navin Chawla was hearing a public interest litigation (PIL) by an NGO 'Youth Against Crime' filed through Advocate Pawan Prakash Pathak.
Though the film promotes the "Save Girl Child" slogan and is against female foeticide, the trailer of the film advertises the use of ultrasound technique, as per the petitioner.
After a detailed hearing of the matter on Tuesday, the bench said, "We appreciate the message but you have to tell people that it is an offence."
"The learned senior counsel, without prejudice to his submissions, has agreed to depict a further static warning or disclaimer during the running of both the scenes… The senior counsel submits that a similar warning or disclaimer will be depicted on all formats in the trailer and on YouTube… Respondent-4 (producer) is bound by the statements made by the senior counsel on its behalf," the bench added.

In the order, the court told the producers of the film to ensure the disclaimers twice in the film. Source