Prajakta Koli: Wanted to be a radio jockey
Prajakta Koli has become a household name today. She has successfully donned the hats of an influencer, blogger and an actor. After her acting debut in 'JugJugg Jeeyo', Prajakta is all set to dabble into teleplays with 'Yeh Shaadi Nahi Ho Sakti'. ETimes sat down with her for an exclusive interview where she opened up about the play, her thoughts about marriage, her most interesting collaborations and more. Excerpts…
From being a breakout star on social media to now, a Bollywood actor, how do you look back at your journey so far?

I look at it with a lot of surprise and with a lot of gratitude because I never imagined opportunities like this coming my way.
Did you always want to do something in the content or acting space or you had other plans?
I wanted to be a radio jockey, and then YouTube kind of just happened, and everything that has happened after that has opened newer avenues. I however loved acting always and used to do theatre when I was in college.
How have your parents reacted to your career choices?

They have been very supportive and have always been one hundred percent, my biggest support system. They have always been there for me.
You made your Bollywood debut with 'JugJugg Jeeyo'. How was it working with the stellar star cast? Were you intimidated?

I was very intimidated and till I started work, I was extremely nervous. I did not know how I was going to go through the entire duration of the shoot. I had cold feet and was extremely under-confident. But everyone was just so warm and so sweet that it was lovely. I couldn't have asked for a better first film.
How did you come on board for 'Yeh Shaadi Nahi Ho Sakti'?

Akarsh Khuana told me that he was working on 'Yeh Shaadi Nahi Ho Sakti', a really fun adaptation of 'The Taming of the Shrew' on Zee Theatre and because Akarsh is someone I look up to and deeply admire, have worked with before and also because the rest of the cast was amazing, I instantly came on board.
Tell us something about your role.

I play Priya, the youngest daughter of the family who is very close to her father and her sister, but there is a complication in her love life. She cannot get married to the love of her life (Chaitanya Sharma) till her elder sister is married. She's very fun, bubbly, quick-witted and at the same time very loving, and she's looking for someone eligible that her sister can marry so that her path clears.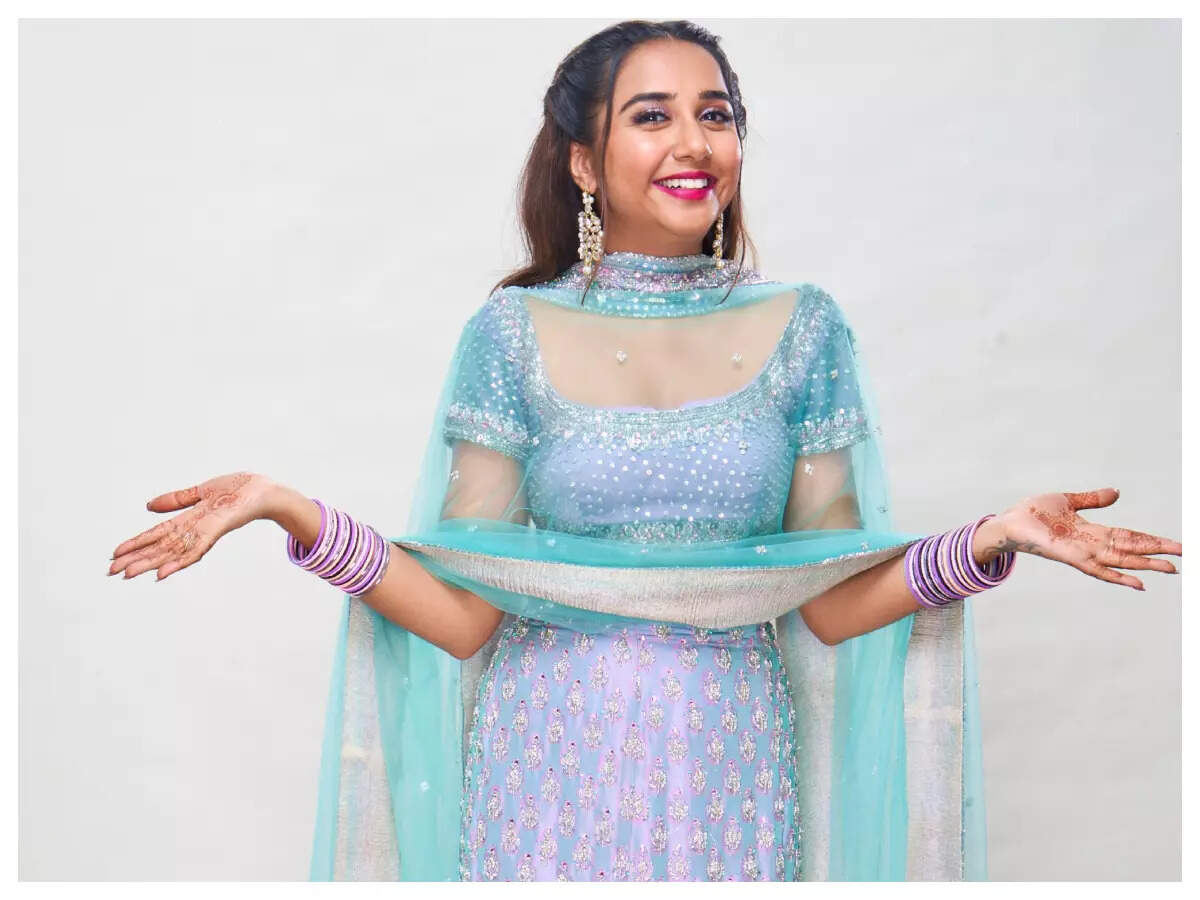 You have worked with Akarsh Khurana in Mismatched. How is he as a director?

He is the best. I was so glad that he was my first director when I kind of ventured a bit out of the YouTube universe and started working professionally on an acting set for 'Mismatched'- Season 1. I couldn't have asked for a better director. He's also a very good friend and mentor and I'm just very grateful that I keep getting opportunities to work with him and learn from him.
How was your experience exploring the format of teleplay?

Exploring and prepping for the format was fun. Initially, I thought that this was going to be a stage play that would just be filmed. But then I saw how each scene was being staged, how the long takes were framed, how the actors had to move in harmony with the camera movement and the lighting was changed to indicate the progression of time and it just blew my mind. Yes, it was theatre but it was filmed in the most beautiful, fluid way.
What was it like to be on the sets? Who did you bond the most with?

Being on set was too much fun because of the energy of the cast. I love everyone so much! I think it was really fun working with Shikha Talsania. I was very excited about working with Akarsh uncle. Adhaar, I love, so it was very nice to be around him. But I think I had most of my scenes with Sarthak and Cheetah (Chaitanya), so I think we hung out the most.
You are currently enjoying your dating life. What are your thoughts about marriage?

I'm not married and so I really don't have any thoughts about it.
From all your collaborations with other content producers on the internet, which has been the best collab and the most fun collab till date?

I think hands down, my collaboration with Michelle Obama was one hundred percent the best. The most fun would be the one with Hrithik Roshan for many reasons.
What more does 2023 have in store for Prajakta Koli?

There are a few fun announcements that have happened. There are a couple of projects that should come out this year, but mostly, it's as much a surprise for me as it is for you. We are still in the middle of a lot of discussions. So we'll see how it goes.
Source