Pankaj Tripathi: Main lockdown ka hero hoon
Pankaj Tripathi had just returned from Leh when ETimes connected with him–after weeks of trying to catch hold as he shot for a film in the mountains, a place with no cellular network. When the actor came on the line, he sounded his usual, relaxed self. He told us that he had just relished a simple meal of rice, lentils and bagan ghonto–a Bengali dish which is a mishmash of vegetables grown in one's own garden–just before he sat down for our #BigInterview chat. Over the next 40 minutes, Pankaj delighted us with little anecdotes from his days of struggle, musing over how far he has come and what that means, and revealing the one thing that has eluded his career thus far. Excerpts:
While other actors are waiting for shoots to resume and theatres to reopen, you have had as many as six releases during the lockdown…


Yes, and I am very happy about it. I am the only actor to have had so many releases during the lockdown! Main lockdown ka hero hoon (I am a hero of the lockdown). Earlier, for promotions, we would have to hop from one city to another–now that has ended. And it makes sense, we promote a film from our home; you watch it from yours (laughs).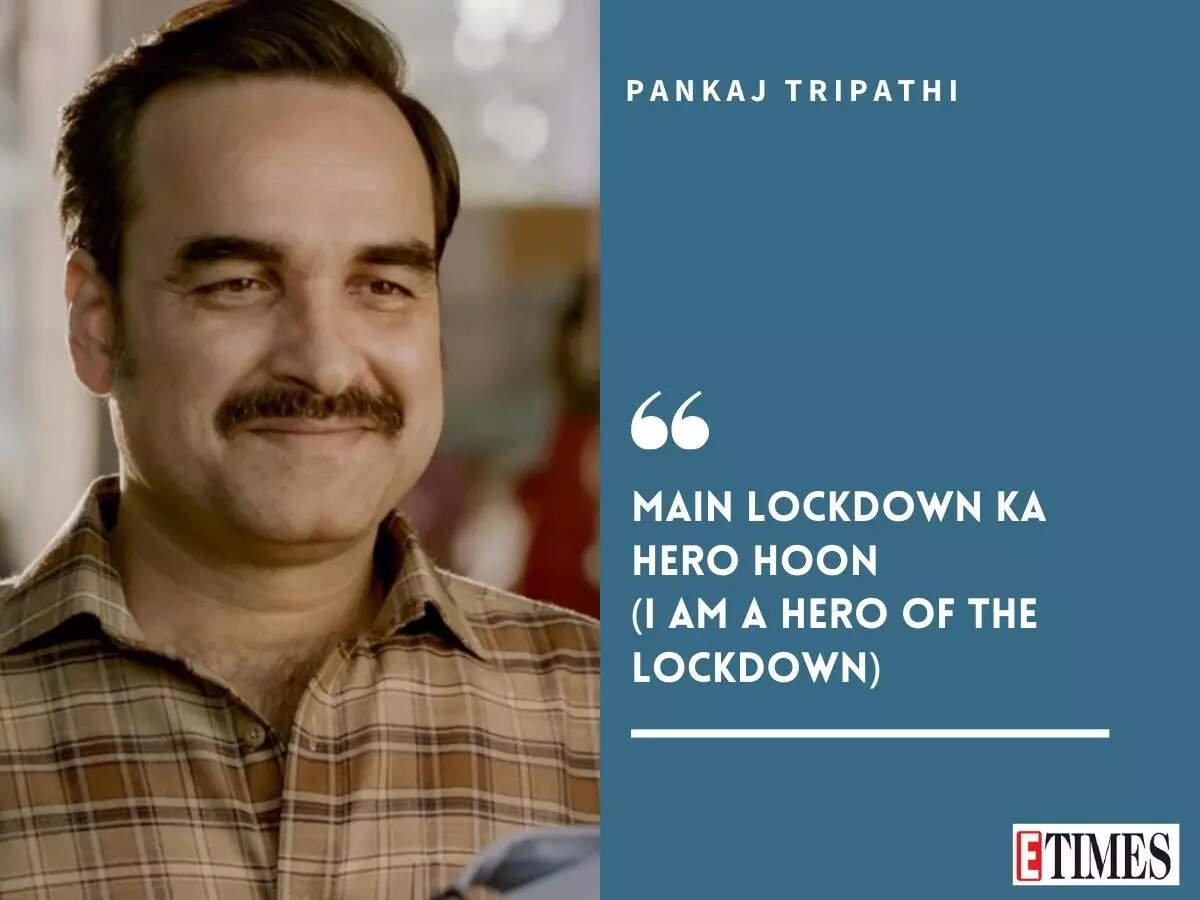 Manoj Bajpayee recently told ETimes that, with OTT, he has found a younger fan base now. Are you becoming a kiddie favourite too?


Yes, I am absolutely shocked; 8th and 9th-grade students are turning out to be my fans these days. Recently, I met the CEO of a company, who told me he was a fan of my work, as were his 70-year-old parents and teenage kids. I don't understand how an actor can get such adulation from three generations, especially one who looks so ordinary and can't even sing or dance! It stumps me every time.
Were you ever concerned that without those skills you won't be able to make it to Bollywood?


No, then I wouldn't have been able to become an actor. I had thought I would learn it eventually. There are two teams–one that makes cinema and one that watches it. I have come from the latter to the former. I think that is why the audience relates to me; I am one of them. If you ask me about myself, I'll start talking about grains, vegetables, farming, because that's where I come from.
You have always downplayed your struggle…


I am always at a loss of words when someone talks to me about my 'struggle'. I never felt it was a struggle because it was something that I loved doing. You don't get tired when you turn your passion into a profession. If I were to do a 9-5 job, I'd have struggled.
How do you look back at the days when you still had to go around looking for work?
I'd leave the house at 12 pm every day, take the bus to Andheri and make the rounds of all the film offices there, give them my pictures, and audition for whatever roles they were auditioning for. I used to go all day without water, because I wouldn't drink water from outside and never carried a bottle with me; I used to be dehydrated by the time I reached home. Just this morning, I was telling my wife how I didn't even know the basics of taking care of myself back then.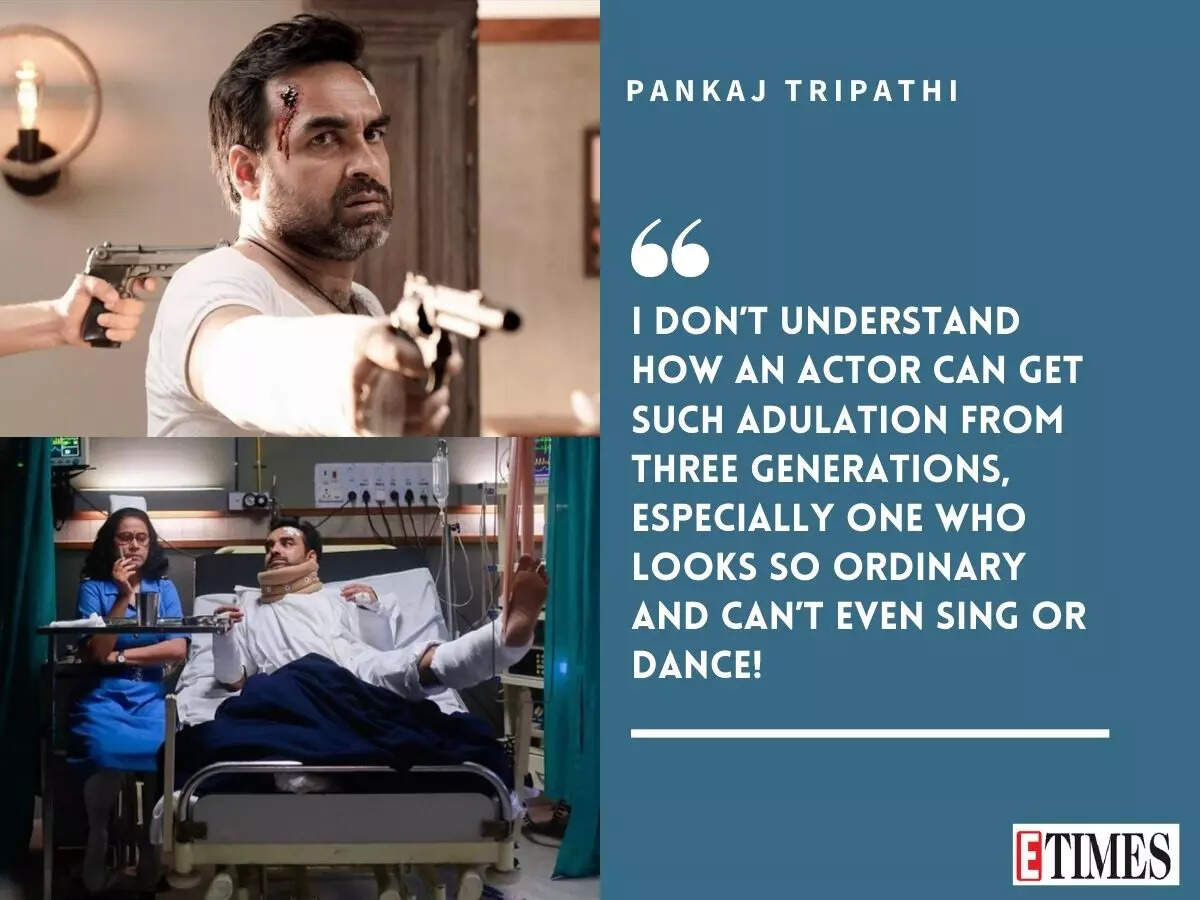 Have you ever been replaced in a film?
Oh, so many times. You are told you have been finalised till the very end, and one day, you find out you have been replaced. Of course, it hurts, but it is a part of the process. However, every project I have been replaced in, has eventually flopped; trust me, I didn't jinx them (laughs). So, in hindsight, it was for the best! Jo nahi ho sake poorn kaam, unko karta hoon main pranaam (Wishes that remain unfulfilled are probably for the best).
Have you worked with those filmmakers again?


Yes, there have been such instances, but they don't remember and I don't remind them either.
It couldn't have been easy on you…


See, I don't have a lot of sob stories. When you really want to find a place, you can do so even without Google Maps, no? I always tell men to find themselves a well-settled girl so that their home is taken care of (laughs). My wife took care of the household expenses when I was still looking for work. We were very ordinary people with limited desires, so we didn't face any problems. Even now, no matter how much I earn today, I have to sleep on a 6X6 bed only, so what's the point?
Did you ever think of quitting acting altogether?


Acting was my last option. I had exhausted all plans; if my plan D, which was acting, had failed too, I'd have to go back to plan A, which was farming–something that I was expected to do, just like my father, if I didn't want to become a doctor or engineer.
What were plans B and C?


'B' was the hotel industry, and 'C' would be running some kind of a business.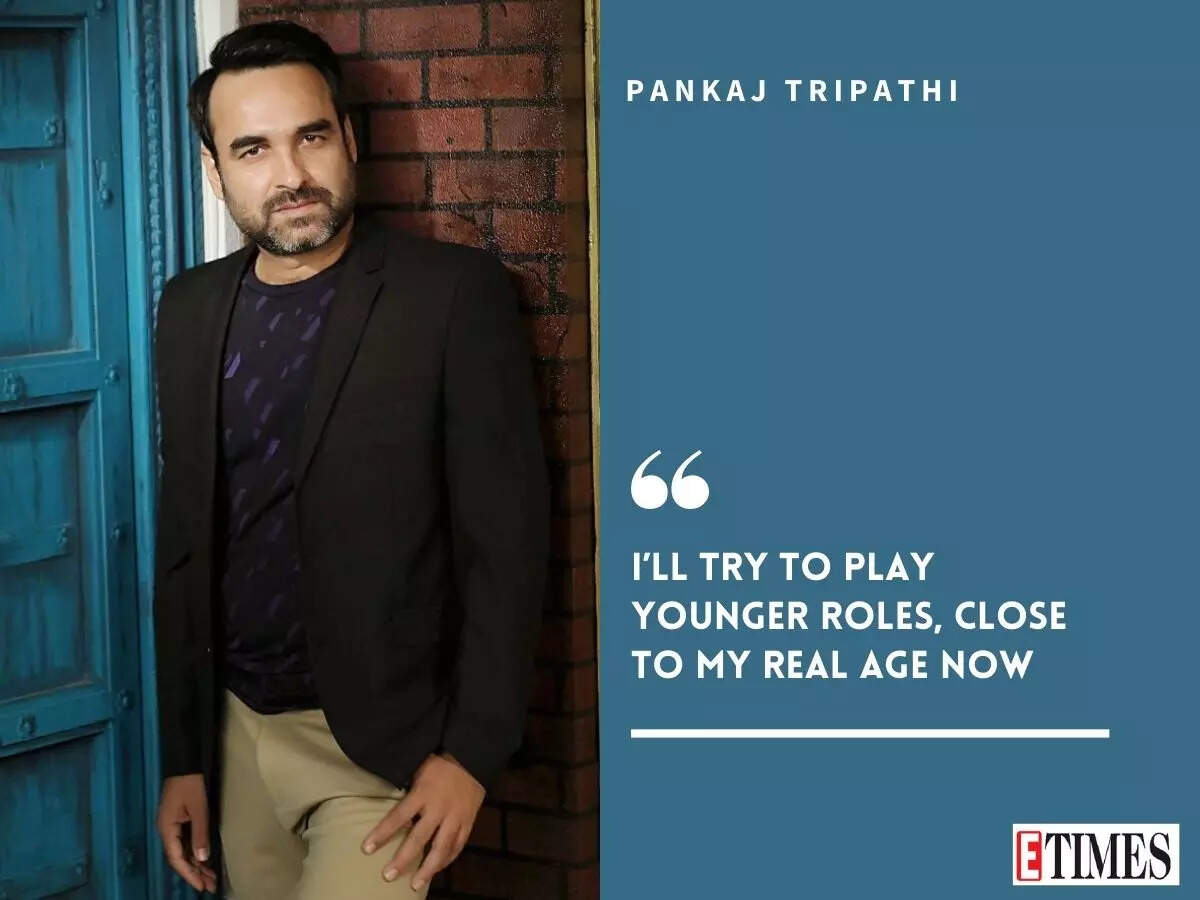 How many offers do you reject in a month now?


When an actor's films work, he is bound to get 2-3 offers every day, but how much can one do? I am already booked through till 2022 year-end. Some filmmakers are so keen to work with me, they are even willing to wait till 2023-24 to get my dates, but how can I commit to dates so far ahead, especially during such uncertain times. However, it is very difficult to say 'no' to work that you had strived for in the past 10 years.
Back when you were struggling to find roles, did you think you would be a household name someday?


Never! Young actors have started touching my feet now; I feel very awkward. I met army jawans recently, who told me that before going to high altitudes, they download my films to watch when there is no network and that I keep them company on long, arduous nights; I got very emotional. How could I have ever fathomed that a boy from Bihar would become a support system for a soldier posted on a glacier! It's very humbling; sometimes I feel like this love that people bestow me with, is a debt, and I don't know how to repay them for it. Perhaps continuing to make them laugh or think through my roles is how I'll be able to do that.
Has your lifestyle changed now?


Nothing has changed. Only now that I have purchased a luxury car, they keep telling me it doesn't run as much as it should, so I'll have to drive it around more (chuckles). Also, earlier I had to run only my household; now those of my staff also depend on me, and I have to think about them as well.
You often refer to yourself as a motivational speaker. Was it this phase of your life that taught you what you now preach?


Everyone asks me about my journey and my answers turn into motivational speaking. These are difficult times, there's a motivational speaker at every corner (chuckles).
Do you ever feel the need to play lead characters because even when you don't, your roles are memorable.
If you see my films, there's a pattern. I am trying to empower certain people through them. Sometimes, when the conflict is of my character, then I become the lead, like in 'Kaagaz', while in others, like 'Gunjan Saxena: The Kargil Girl' or 'Mimi', the conflict is someone else's and I become a part of it, then it becomes a supporting role. There's no difference; I don't get into these nitty-gritties.
Actors usually have limited shelf lives but you seem to have defied age with your portrayals. Were you ever hesitant to play a father to actors close in age to you?
I played Kriti Sanon's father in 'Bareilly Ki Barfi' and her friend in 'Mimi' because age doesn't matter to me. However, I am 46 and won't play a father to someone who's older than me. In Leh, several people walked up to me in surprise, wondering how I looked so fit and young when in films I look 50-55. I told them it is the film folks who keep aging me (laughs). But I'll try to play younger roles, close to my real age now.
Once, in an interview, you had said that you were still waiting for a script that would amaze you. Have you found it yet?


No, I am yet to find it. I also want to do an intense action-thriller; I haven't done one in a while.
A role that you want to do?


Charlie Chaplin.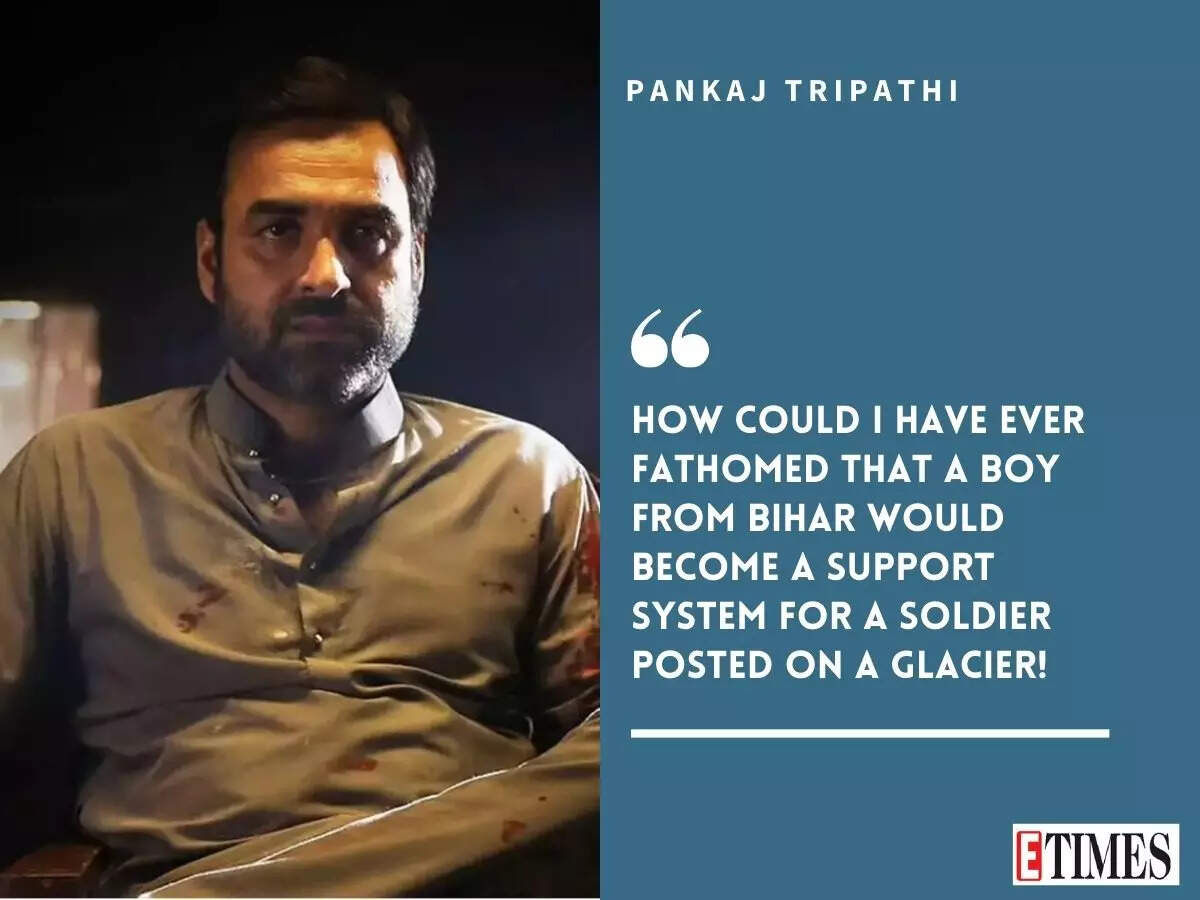 While it is a given that you don't work for rewards, any particular milestones that you want to achieve over the next five years?


For me, an 8-hour sleep is rewarding enough.
You have done a few Hollywood roles. Any plans of establishing a full-fledged career there?


Not at all but never say never; there are many people from Hollywood who are in touch with me. Who knows what happens next. If a farmer's son can become an actor, anything can happen.
Have your parents come to terms with your success yet?


There's a journalist in my village who goes to interview my parents each time I win an award; I tell him not to. My parents don't watch films or TV; they have not watched a single film of mine from start to finish.
Do you plan to write or delve into any other aspects of filmmaking?


I write a little background for each of my characters; it helps me perform them better. Sometimes, I add a line or two from my experience.
You must have been quite an activist to have been jailed for a cause during college. Have you ever considered politics as a career now that you are famous?


Not at all! All the love that I get as an actor is enough for me.
Who inspired you when you were starting out?


Manoj (Bajpayee) bhaiya, Irrfan (Khan) bhai, Om (Puri) ji–all inspired me to do something different in terms of acting.
When is Pankaj Tripathi the happiest?


Jis din khana achha bane aur jis raat neend achhi aaye (days when the food is tasty and I get a full night's sleep), make me the happiest.
What is your family's favourite dish cooked by you?


They love chokha–a Bihari dish of mashed potatoes–that I make; I still make it on my daughter's request.
Any plans to revive 'Plan C' by starting up a restaurant?


I might just open one; I love feeding people.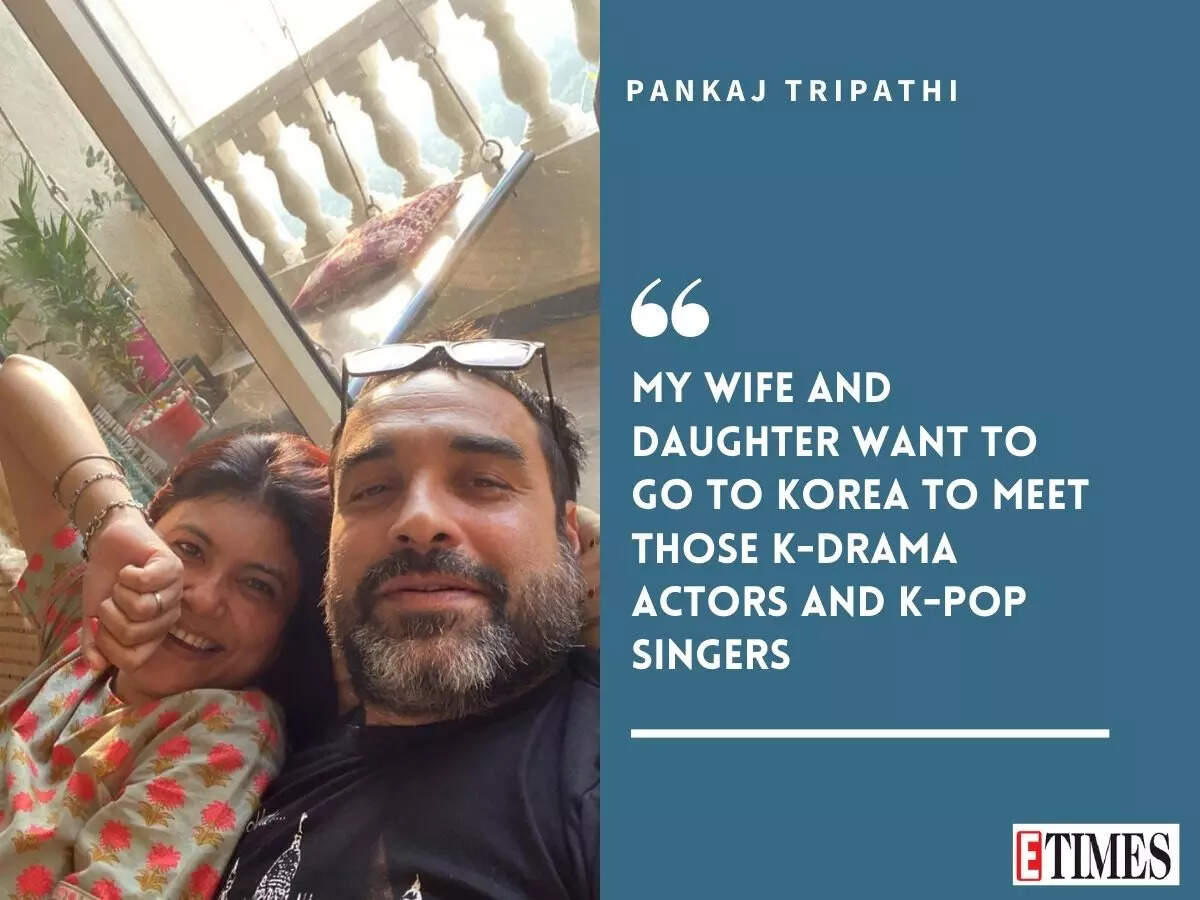 Does your daughter have any inputs when it comes to your films?


(Guffaws) Woh mere ko bhaav hi nahi deti hai (She doesn't give me any importance).
Are you conscious of not taking up web shows that might be inappropriate for her to watch?


There are some OTT shows that I do that are only for 18+ viewers. I do try to self-censor but some content is only made for a particular audience…
Who is her favourite actor?


These days, she is only into BTS and Korean actors; Hindustan mein uska kaha mann hai (She doesn't watch any Indian actor)!
What about your wife's favourite actor?


She also watches Korean shows with my daughter now.
What is her most favourite role played by you?

She liked me in 'Powder' and 'Newton'.

You once spoke about not having enough money to buy gifts for your wife on her birthday. What do you buy her now?


I don't have to buy her anything; she herself buys whatever she wants now.

You said you needed a break. Any plans for a vacation?


My wife and daughter want to go to Korea to meet those K-drama actors and K-pop singers. I don't know why but they are very famous. I tell them both that they are heroes of a smaller country; we are the heroes of a bigger country, they should focus on us (chuckles). So, they will go there. As for me, I don't know when it will happen, but I want to go on a three-four month vacation, take off to the mountains, catch hold of a yoga guru, and live a satvik life of discipline and simplicity for some time to cleanse my mind, body, and soul.
Source