John Doe order to curb piracy
In a first, the Delhi High Court has passed a John Doe order restraining 92 websites from illegally streaming content from the show Unstoppable, which streams on an OTT platform. The platform argued in the court that as actor Prabhas Raju will be appearing in an episode, they suspect that there will be large-scale piracy of the said episode. This is the first OTT original that moved the HC to stop piracy. In the last few years, several films, both theatrical and OTT releases, have approached the HC to check piracy. We take a look at how makers are fighting piracy with this order.
PIRACY NEEDS TO BE DEALT WITH A HEAVY HAND: DELHI HC
Last year, the Delhi HC in its restraining order barring 18 websites from streaming Brahmastra stated, " This Court prima facie agrees with the plaintiff (makers, in this case) that if the rogue websites communicate the film on any platform, simultaneously with the theatrical release of the film or in its close proximity, it would severely impact the interest of the makers monetarily and will also erode the value of the film. "
The makers also told the court that in the past, infringing copies of several movies produced/distributed by them were made available for viewing and downloading, on various websites, within hours of the release and in some cases even before the release.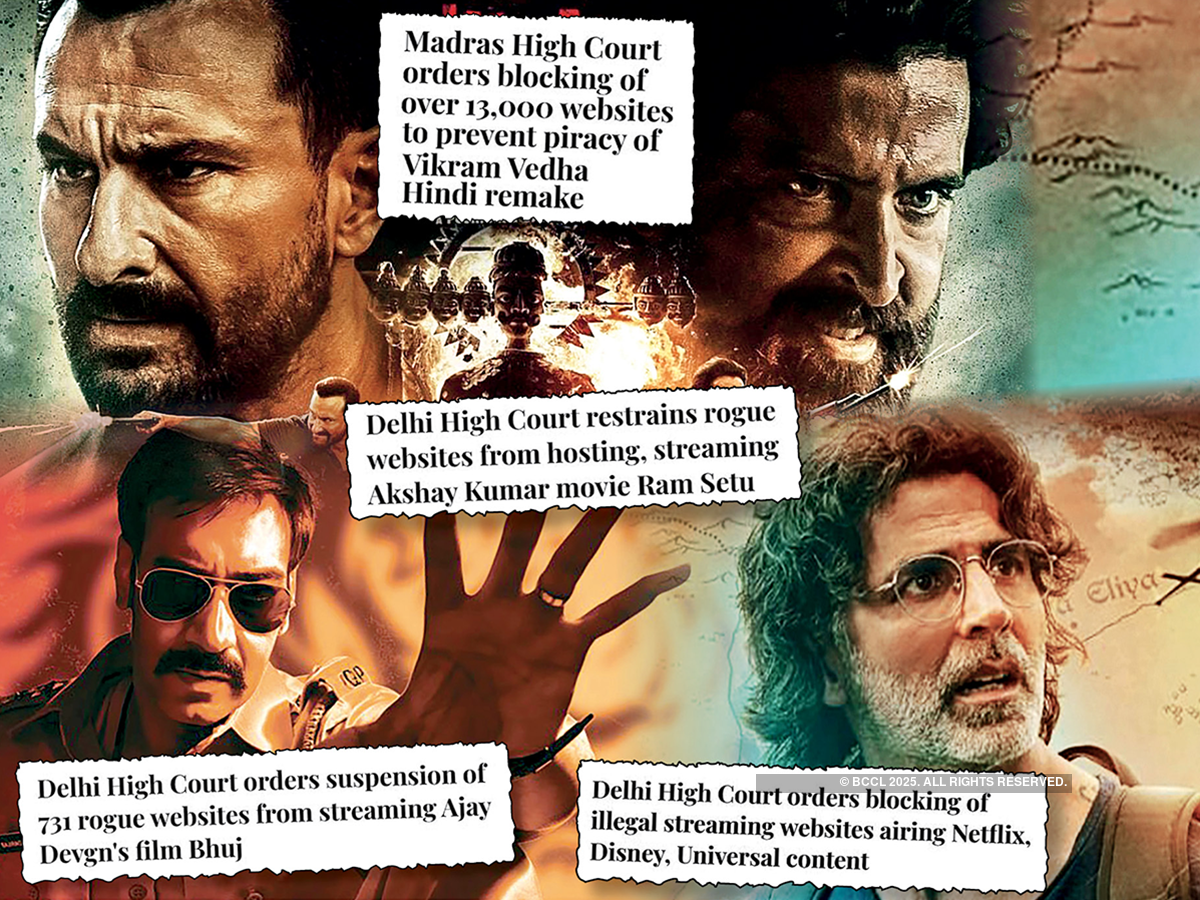 WHAT'S A JOHN DOE ORDER?
A John Doe order is a type of pre-infringement injunction used to safeguard a creator's intellectual property rights in artistic works such as movies and songs from unknown entities.Source: Legal Service India
'THE MOMENT AN ILLEGAL LINK IS TAKEN DOWN, ANOTHER ONE POPS UP'
It is a mammoth job to bring a pirate who sits outside India before the law today, and the prohibitive costs often dissuade a copyright owner from taking action. Presently, the only recourse to create a dent to piracy is to approach courts seeking injunctions directing internet service providers to block pirated content online . While courts have also been innovating and have passed orders like John Doe orders, it is still akin to treating the symptom and not the disease itself. The moment a link is taken down, another link just pops up and continues streaming the same content.
– Anil Lale, general counsel for Viacom18, in a column for the Bar and Bench website
'NEED TO TAKE ACTION AGAINST ORGANISED PIRACY RACKETS'
It is important to take action against organised piracy rackets. Producers must go to court to get websites blocked or complain against pirates, as any action taken sends out a message to others. In the past two years, we have been hearing more frequently about the films which went to court.
– Vivek Sood, a senior advocate of Delhi HC, who has written several books on copyright and privacy lawsSource