Exclusive! Rahul Dev on marrying Mugdha
Rahul Dev has been in showbiz for 20 years now and has successfully created a niche for himself in the industry. In an exclusive interview with ETimes, the actor got candid on his journey from being a model to a successful actor, his love story with Mugdha Godse, being a fitness inspiration, and more. Excerpts…
How do you look back at your two-decade-long journey in Bollywood?
I look back at it in phases. I joined the film industry, then, after the death of my wife, took a sabbatical and went to Delhi with my son. Later, I came back. Unlike others, I never had to struggle much in terms of waiting outside directors' offices and going door-to-door for work. When I was offered 'Dus' by Mukul S Anand, I took it up and worked really hard for the role. Unfortunately, the film never saw the light of the day; Mukul ji passed away and the film was shelved. Later, I bagged 'Champion', after which I landed some good opportunities. Many would say that I am a model and won't know how to act and that I am plastic. But I am glad I was able to prove them wrong. When I came back after my sabbatical, it was like a second innings for me.

Did you always aspire to be a model?
To be honest, I always dreamt of becoming a cricketer, but I was an engineering student. During my stint in college, Rohit Khosla saw me at a disco with Reena and immediately asked me if I would model his clothes. I had not heard of his name before, but I decided to give it a try.

My pictures were clicked by Atul Kasbekar and they were out of the world! For a person who has been in an engineering college, I had no idea how models look. Word got around that Rohit Khosla has discovered new talent and I started getting offers from all around. Back then, hoardings weren't banned, so I saw my face on all the hoardings. I was the face of many top brands. However, I never endorsed tobacco and alcohol brands despite offers. Many popular magazines put me on their cover. And amidst this, Mukul S Anand offered me 'Dus'.
Were you a movie buff since childhood?
I used to love watching movies. Both Mukul and I have watched most movies in the theatres. We used to watch all kinds of movies. Like the entire nation, I look up to Mr Amitabh Bachchan.
What was the reaction of your family when your brother and you joined showbiz?
They were happy with the choices my brother and I made for our careers. When I look back, I don't think anybody had any problem with it. They were all happy for us.
Were you skeptical before essaying a negative role in 'Champion'?
I wasn't skeptical about playing a negative role in 'Champion' because I had already done it in 'Dus'. My character in 'Champion', at least, had a reason to be negative; he had a background story. My character in 'Dus' was outright negative. I never really thought about being an actor so there were no expectations as such. Opportunities just came by and I just went with the flow. It is not like people playing negative characters are a small part of a film. After the hero, they are the next big part of a film. I tried playing lead roles but it didn't work for me. However, I worked with some very good directors like Kalpana Lajmi who cast me in 'Kyon?'. The film was way ahead of its time. Then there was '88 Antop Hill', a murder mystery by Kushan Nandy, which, I feel, would have done really well today. Back then we didn't have multiplexes too.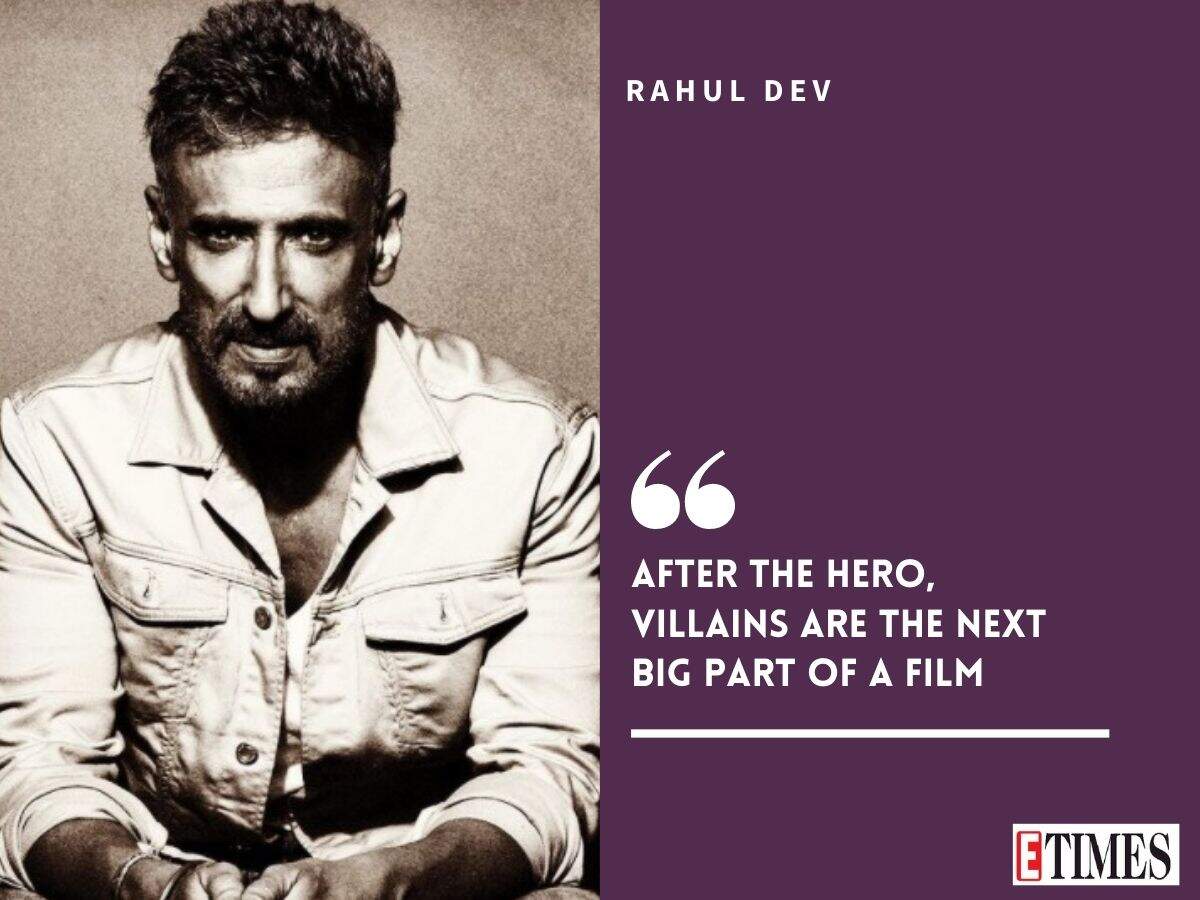 Cinema has changed a lot in the last six years. It has become far more advanced in terms of content and technology. Back then too, content was appreciated but they needed stars in it. Films like, 'Masaan', 'Vicky Donor', 'Uri: The Surgical Strike' and others have started a new wave; the entire market has changed. I am not saying it is all because of the advent of OTT but they have some really good content out there.
How was it working with your brother?
When we are on the sets shooting, we do have our professional mode on but we keep looking out for each other. We keep giving each other tips on shots and scenes.
Do you guys share a close bond?
We were closer in our childhood than we are now. During childhood, we used to be together almost all the time, playing cricket, studying, and growing up. Now that we have grown up and are busy with our daily lives, it is difficult to maintain the same bond. I am a gym person and he loves running. My profession requires me to travel a lot. He wrote 'Omerta' with Rajkummar Rao, which got him a lot of critical acclaim.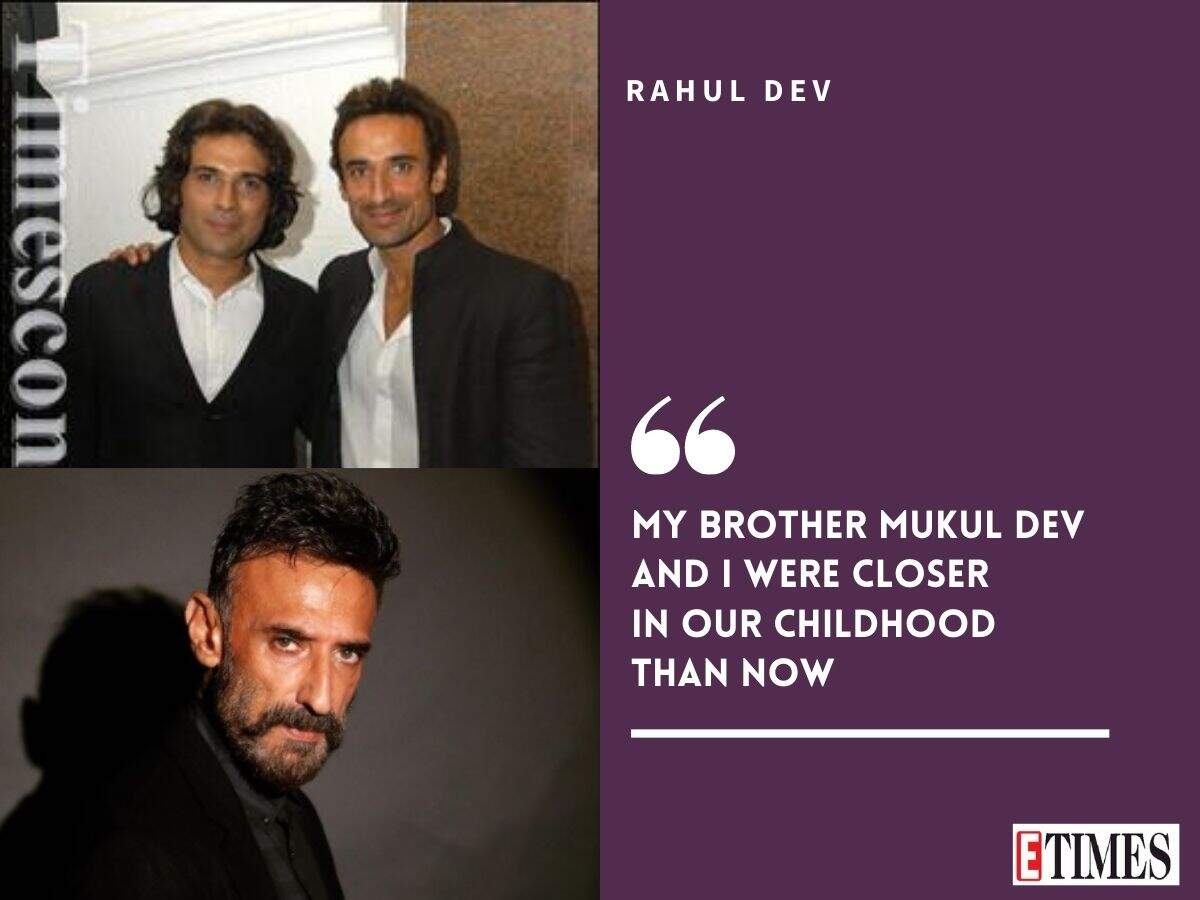 Now, he has come up with another wonderful script during the lockdown but I cannot talk about it right now. That is another talent he has got that I don't possess; he can write magnificently. These writing skills came to him from our mother; she, too, was a terrific writer, as she was an English teacher. Both my siblings Mukul and Rashmi have got the writing flair from her. When Mukul came up with 'Omerta', he did not tell me about it when he wrote it; I just saw it on the screen directly. But this new one, I have read it and I am amused by it.
Tell us about your love story with Mugdha Godse…
I first saw her at the wedding of my friend Anupam Mittal who is the founder of Shaadi.com. His wife, Aanchal Kumar, knew both Mugdha and me. I was invited by Anupam, while and Mugdha by Aanchal. It was a big fat wedding with days of pre-wedding festivities that took place in Jaipur. I was there for three nights and four days, meeting the same people every day.
It was Mugdha who noticed me and made the first move and we, sort of, hit it off immediately. She was a very warm and genuine person; I didn't know her from before. The vibe of the place was very romantic and stunning. We are all there to enjoy and then you get noticed by someone and reciprocate. I am very straightforward. I remember calling to chat up with her and she thought she was too sweet to me and I was taking it in a different way. I had no such intentions. I am pretty naïve that way.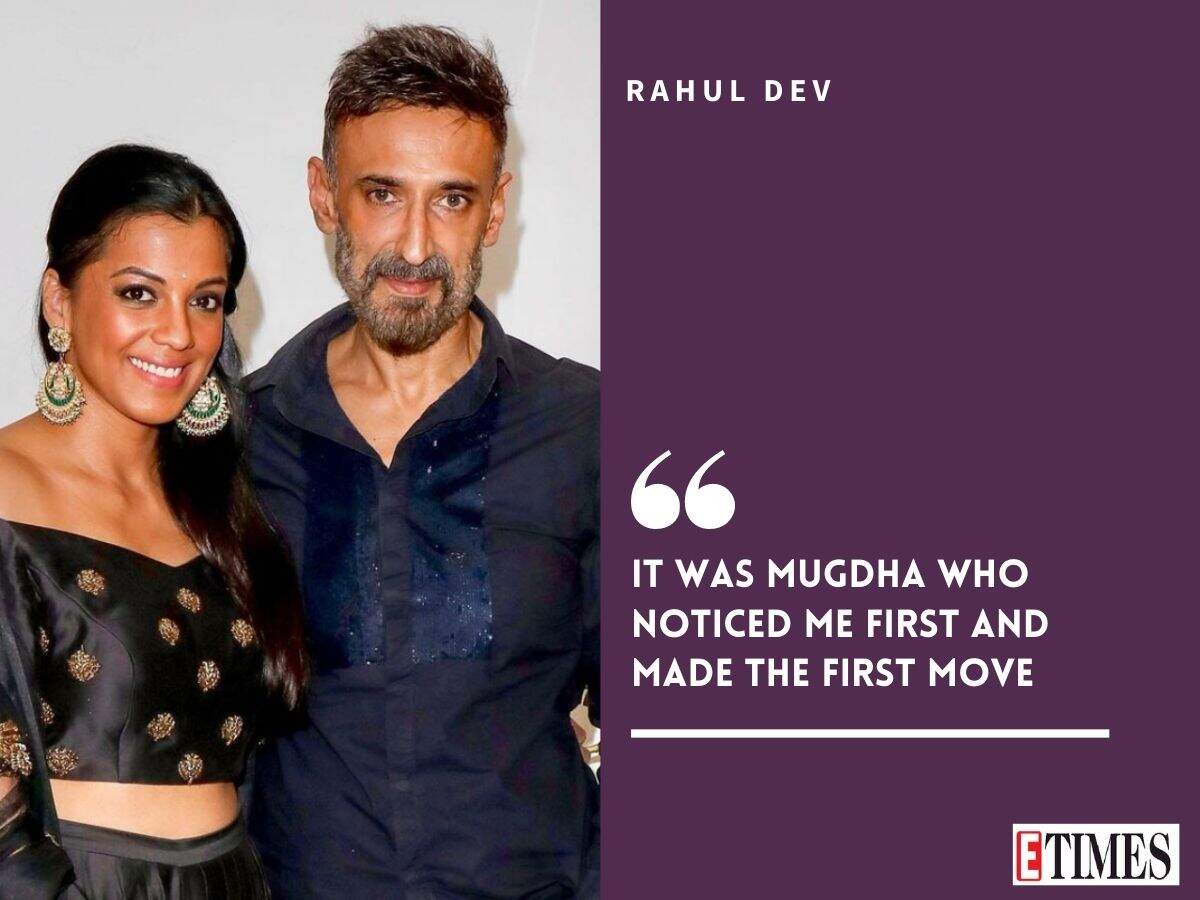 I had a girlfriend when I was in college, and I married her after a few years. In school, I was in an all-boys environment. So I can't say that I know women very well. For that, I think you need a little experience and you need to be around them. During my modeling days, there used to be two male models and 16 female ones but we didn't have time to catch up and bond that time; everyone was busy with their own thing. You prep-up, it is show time, and then we move on to the next venue. I was also dating Reena back then. Coming back to Mugdha, after the wedding, we collaborated, and we have been together for seven years since.
Do you both feel pressurised to get married?
I have been there on that side and I feel it is a big pressure that society puts on people. When I look at relationships today, either it has meaning or it doesn't. It is as simple as that. People go out of the way to have a big wedding. They don't do it for themselves; they do it for their family or relatives. There is a lot of pressure. This custom of having a big wedding has been followed for ages. Why should we not question it? What do you ultimately want in a relationship? You want to be happy mutually and co-exist genuinely. There is no ownership; if somebody is yours, you don't have to put a tag on them.
Reena and I were dating for six-and-a-half years. Her father was unwell, so we got engaged. Unfortunately, her father never got to see us get married. We were happy together, and if it was not for him, we would not have married at all. It is not like I have been married once so I don't want to get married again. Even Mugdha has the same viewpoint. To spend our hard-earned money on a big wedding to impress people, who will never be satisfied, is a waste. We would rather spend that money on us. We go on holidays, do things together and we are happy.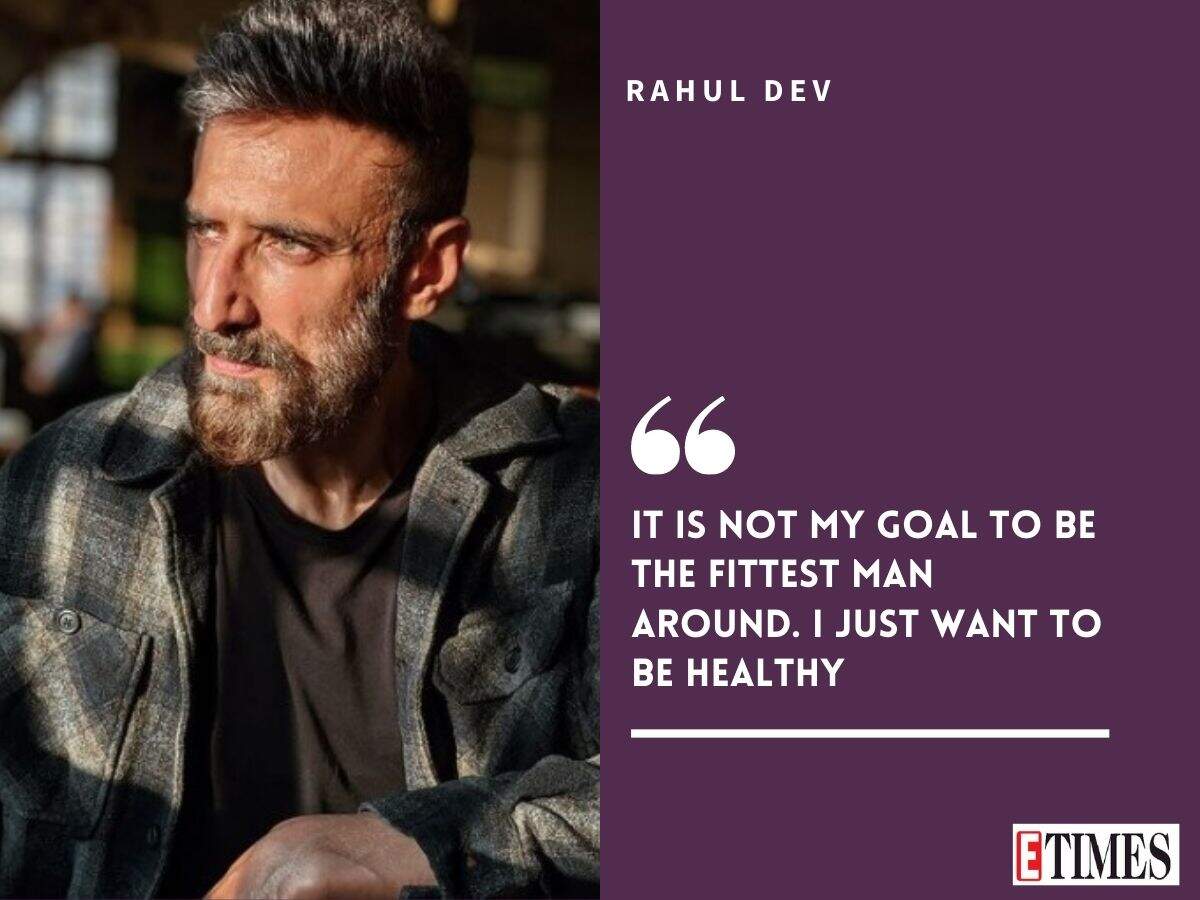 You are one of the fittest actors in Bollywood. How important do you think fitness is in today's time?
Fitness is always important. Our body is a gift that we have got. Even if you are the richest man in the world, you can't enjoy it if you don't have good health and a fit body. I have seen my father; he was never dependent on anybody. He passed away a few years ago. It was during his last few years that he had developed dementia. He had some memory issues but a blessed body. He drove a car on his own at 90 and used to go walk the dogs, buy vegetables, or go on a walk. I want to be healthy like him.

It is not my goal to be the fittest man around; I am also not the fittest actor. There is Tiger Shroff and Akshay Kumar in different age groups. The need for fitness has gone up though. I am a complete teetotaler; I don't have any bad habits or ailments, so, I believe I am lucky.

Do you have any friends from the industry that you hang out with?
I have a few friends like Aftab Shivdasani and Bobby Deol. We are all busy with our lives but whenever we meet up, we hang out together and have a good time.

Source